How to Convert and Rip DVD to 3GP for 3G Mobiles on Windows/Mac
Have you ever thought you could enjoy watching or listening to your favorite movies and albums on your 3G-enabled smartphone? Yes, you can! You need to rip and convert your DVD to 3GP format. This way, you can playback your homemade DVD movies and song track while saving more space on your mobile. Keep in touch in this post and learn the two best methods to easily convert your homemade DVD to 3GP format. Check their simple steps below.
Part 1. The Professional Tool to Rip DVD to 3GP for Mobile
There are many powerful DVD to 3GP rippers and converters on the market. However, if you are looking for a professional and AI-supported tool, we strongly recommend 4Easysoft DVD Ripper. This Windows and Mac-compatible tool supports over 600 media formats, including 3GP and device presets, such as Android, Apple devices, Samsung, etc. You could redefine your homemade DVD collections before converting them into 3GP through the tool's built-in advanced editing features. Moreover, unlike other tools, this tool can rip DVD to your 3G mobiles with the preset settings directly. So, without further ado, let's start using 4Easysoft DVD Ripper to rip a DVD to 3GP.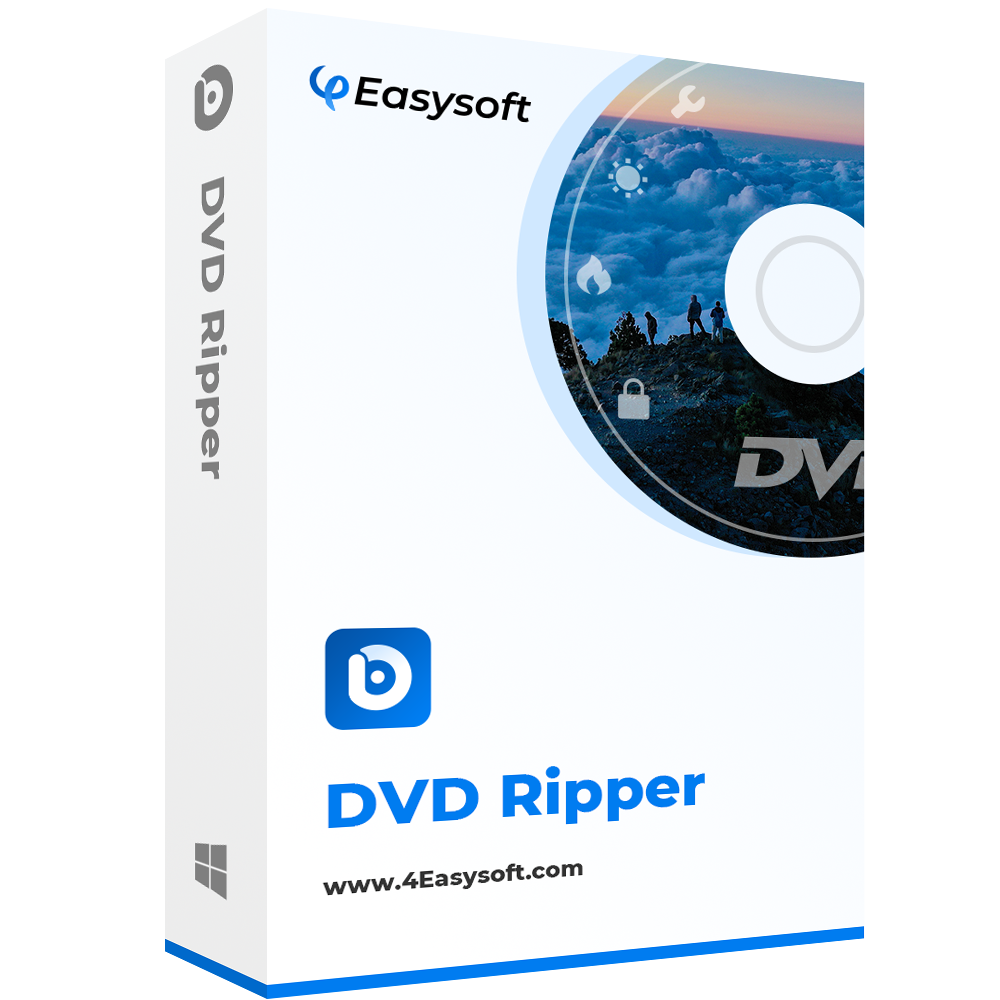 Outstanding Features of 4Easysoft DVD Ripper Tool
Integrated with accelerated GPU to rip and convert DVD to 3GP at 60X fast speed.
Rip and convert your homemade DVD to other media files without losing the original quality.
Support output tweaking options you can use to enhance your 3GP quality.
Offer video compressor you can use to shrink DVD file size before converting to 3GP.
How to Rip DVD to 3GP using 4Easysoft DVD Ripper:
Step 1Visit the website of 4Easysoft DVD Ripper to download and install the tool on your Windows or Mac computer. Then, insert your homemade DVD into your disc drive. After that, launch the tool, click the Load DVD dropdown menu, and select the Load DVD Disc.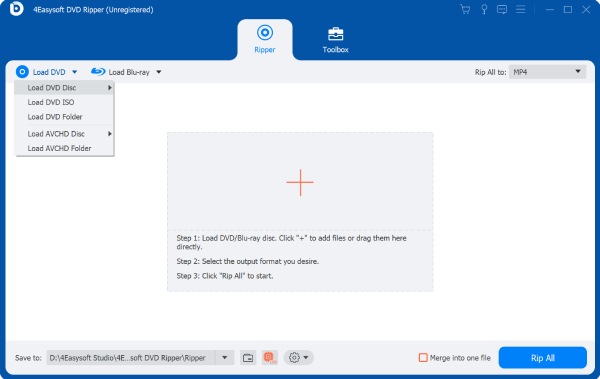 Step 2Tick the Full Title List and select those homemade DVD movies or videos you wish to convert by clicking the checkboxes. After that, tick the OK button to proceed.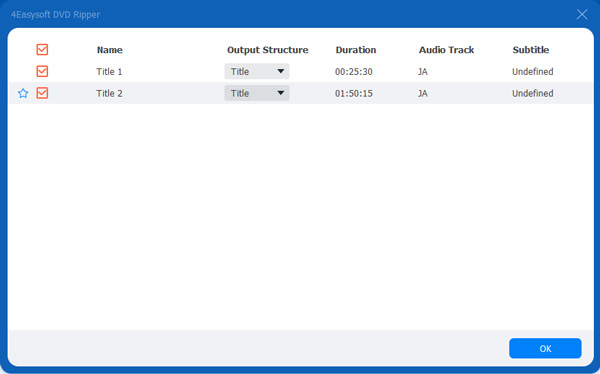 Step 3Next, select the Rip to Video/Audio and access the list of output formats by clicking the Rip All to dropdown menu. In the new window, select the Video tab, browse down and tick the 3GP format.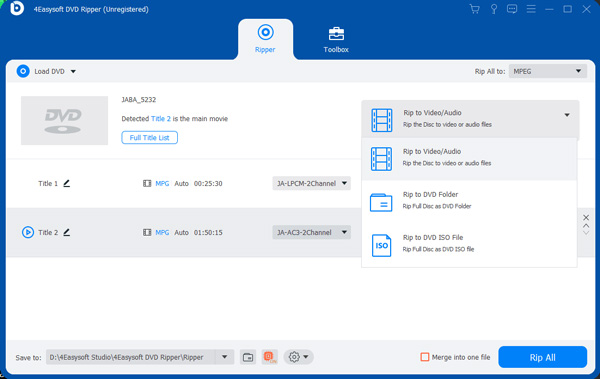 Step 4You can also enhance your 3GP output through the tool's tweaking options. Just click the Custom Profile button with the Gear icon. Once you are satisfied with your setup, tick the Create New button. Finally, if you are satisfied with your setups, click the Rip All button to start the DVD to 3GP ripping and converting process.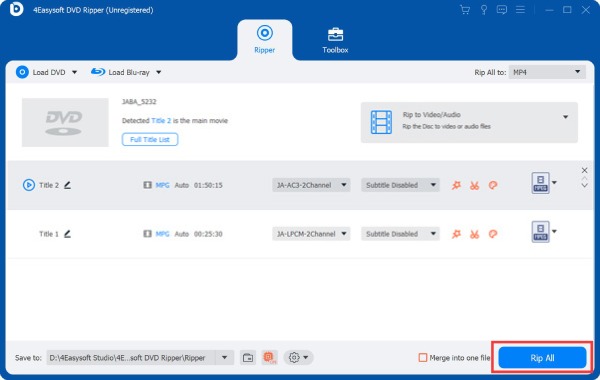 Part 2. How to Rip DVD to 3GP Audio through VLC
Alternatively, if you wish to extract your favorite songs or an album on your homemade DVD and transfer them on your 3G cell phone, VLC Media Player has what it takes to help you rip your homemade DVD to 3GP audio format. Although VLC is free to use, it doesn't provide the high-quality output with the adjusted parameters. To use VLC to rip a DVD to 3GP audio, here are the simple steps to follow:
Step 1Download the VLC on its official website to install it on your computer. Launch the tool and insert your DVD into your disc drive. After that, click the Media tab at the left corner of the tool. Then, tick the Convert / Save button.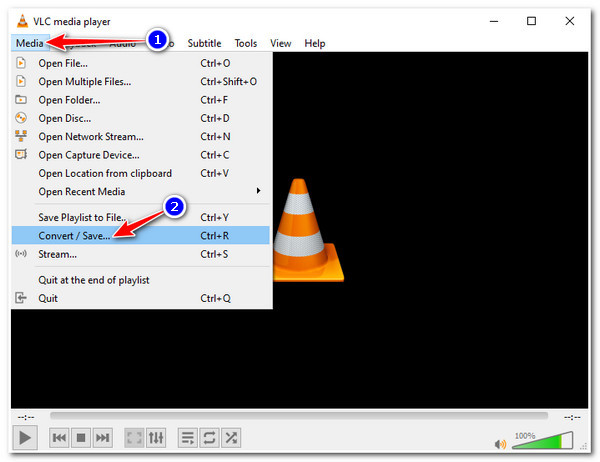 Step 2Click the Disc tab and check if your DVD was already loaded. Then, tick the Convert / Save button.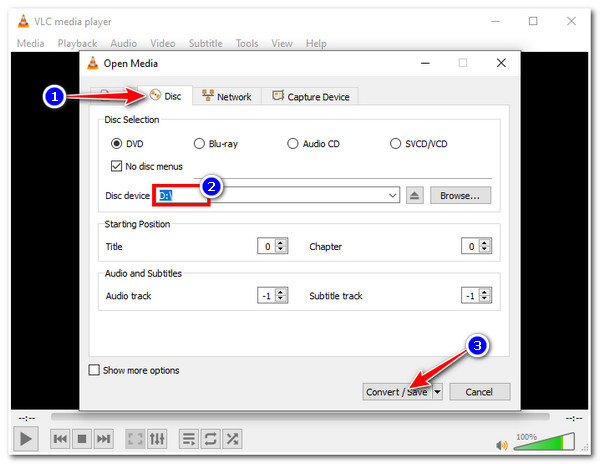 Step 3After that, you can now convert your homemade DVD into a format supported by your 3G cell phone, like MP3 audio. To do this, click the Profile dropdown menu option and tick the Start button to start the converting process.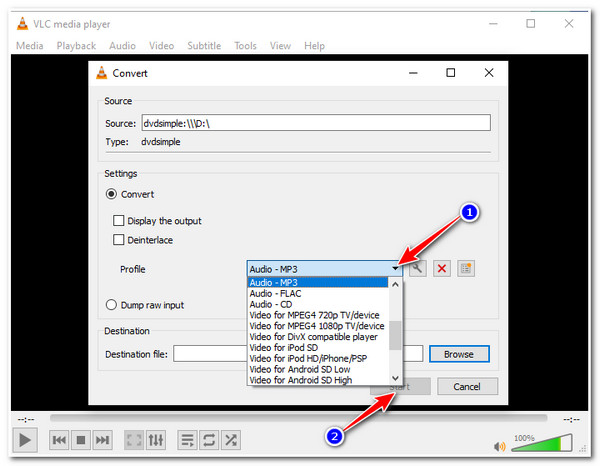 Part 3. FAQs about Converting DVD to 3GP format?
Can I use Handbrake to rip and convert the DVD to 3GP?

No, you can't. Handbrake can only rip and convert DVDs into a digital video format. Additionally, the latest version of this tool only supports three video formats which include MP4, MKV, or WebM. So, 3GP format is not supported.

Can I convert DVD to 3GP with 1080 x 720 resolution?

Unfortunately, you can't. 3GP video format comes with only two video resolutions. For mobile phones that support the 3GP format, you can convert your DVD into 176 x 144 3GP video resolution. On the other hand, if you are currently utilizing phones with a widescreen, the maximum video resolution you can convert to your DVD is 320 x 240.

Does 3GP contains a high-quality video?

3GP contains low-quality video because of having a low bitrate, frame rate, and screen resolution. Moreover, it is highly compressed to support those mobiles with small screen displays and low network speed of 2G phones. Despite that, this format is still being utilized because of having small file size. With that, you can store several of your extracted and converted homemade DVDs for your 3G phones.
Conclusion
Through the featured tools with their simple processes to convert your DVD to 3GP, you can now easily enjoy watching or listening to your favorite homemade DVD movies or albums on your mobile phone at ease. On the other hand, the 4Easysoft DVD Ripper supports most of the different types of video, audio formats, and device presets. Moreover, it also can compress your homemade DVD video size while maintaining its original quality.
Related Articles