How to Convert FLAC to ALAC to Be Playable in iTunes/Finder?
FLAC and ALAC are two lossless audio formats providing high-quality music while minimizing the file size. However, the problem is that FLAC cannot be opened on Apple music platforms like iTunes. While ALAC, if not obvious, is Apple Lossless Audio Codec. In this case, you must learn how to convert FLAC to ALAC. Fortunately, this post got you the best way to do the conversion process with a program, along with five online tools that you can use for free. So now, let's get into the following parts!
FAQs about How to Convert FLAC to ALAC Format Best Way to Convert FLAC to ALAC on Windows/Mac [High Quality]
If you're going to talk about the best converter today to help you convert FLAC to ALAC, this program should not be missed on your list — 4Easysoft Total Video Converter. This converter provides more than 600 file formats for both video and audio, with customized resolutions, such as MP3, AAC, WAV, AIFF, and much more. The built-in editor is also presented in the Converter tab, with a trimming function that you can use to remove extra parts in the audio file. Aside from that, it is guaranteed that you will get your converted files in no time as the program is integrated with an acceleration machine and blu-hyper technology.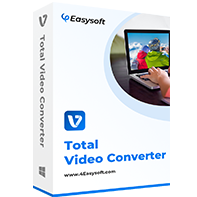 4Easysoft Total Video Converter
A Converter that provides over 600 file formats for audio and video.
Customizable output settings, like Resolution, Quality, Channel, etc.
Batch conversion is supported, letting you convert multiple files at once.
Ultra-fast converter, giving results in no time without compromising quality.
Step 1"Free Download" the 4Eaysoft Total Video Converter, then do the installation process to launch. Go to the "Converter" tab, then import your audio file by dragging it or clicking "Add Files."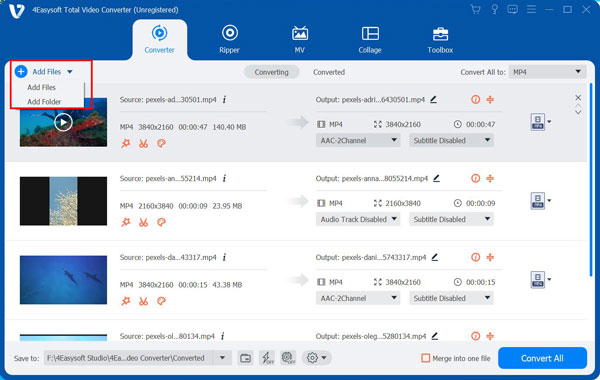 Step 2Navigate to the "Convert All to" menu. There you will see various video and audio formats, as well as device presets; go to the "Audio" section, then locate "ALAC." You can select one that has your desired settings or resolution.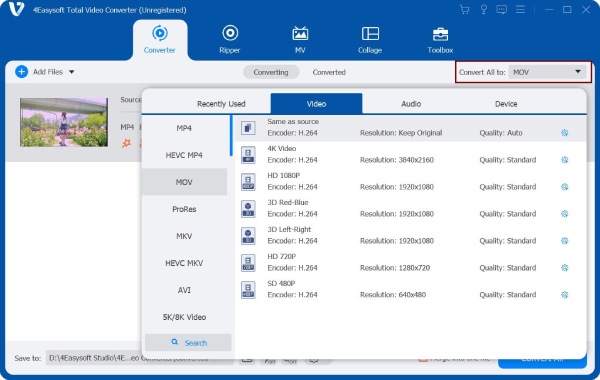 If not, you have the option to click the "Custom Profile" with a "Gear" icon to adjust audio parameters to maintain excellent quality. Click "Create New" once done.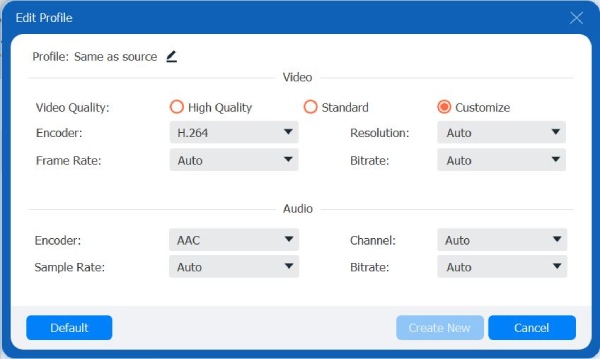 Step 3After everything, select the file destination in the "Save to" drop-down menu. You can also set the file name in the "Output" menu above. Lastly, click the "Convert All" button to get your converter FLAC to ALAC.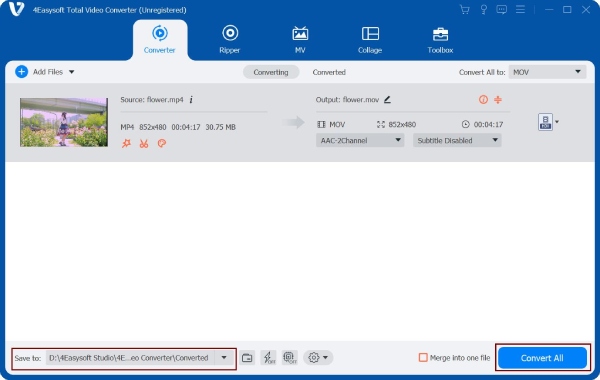 How to Convert FLAC to ALAC Audio Online for Free
After knowing the program to convert FLAC files to ALAC, online tools are also reliable in doing a conversion. Several online converters offer almost the same functionalities; get to know the five tools below.
1. OnlineConvertFree
This online tool is a fast and easy-to-use web-based converter. It supports the drag-and-drop function, where it made importing audio files easy. Besides helping you convert FLAC to ALAC, it supports more than 250 file formats; all can be easily achieved with no registration required and ads.
Step 1On the tool's main page, select the file you want to import from your computer's file by clicking "CHOOSE FILE." Or, you can open it from "Google Drive" or "Dropbox" or drag and drop it.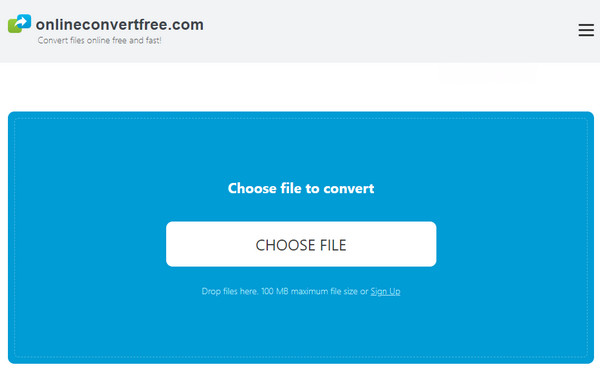 Step 2Among any other formats, select "ALAC." Wait for the conversion process to complete before clicking the "Download" button.
2. FreeConvert
Another friendly user online converter is the Free Convert. It is an online tool that ensures its customers get the highest possible quality. You can freely convert FLAC files to ALAC, with file security and privacy guarantee. Besides that, adjusting volume, applying fade-in/out, or reversing audio can be done.
Step 1Click the "Choose Files" button in the middle of the tool's official site. Select your FLAC file from your computer, then click "Open."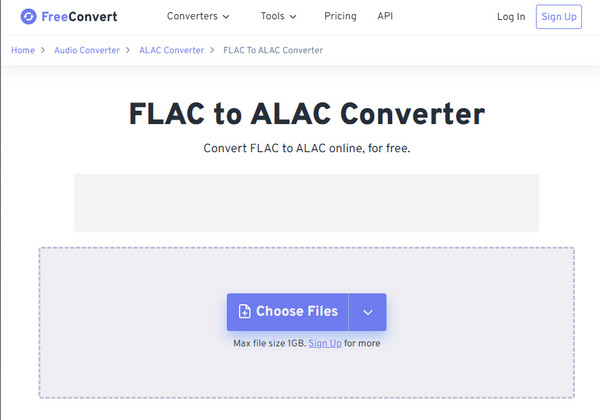 Step 2To instantly start the process, click "Convert to ALAC" to convert. Wait until the status says "Done," and click "Download ALAC" for the final step.
3. Online Converter
This free online tool can assist you convert FLAC to ALAC and will maintain the quality of the original audio. Besides audio, it supports various files such as images, ebooks, documents, and so forth. With simple clicks on your mouse, you can quickly get your converted files, no software to install and no virus to be afraid of.
Step 1Once on the Online Converter's leading site, click "Choose File" to import FLAC files to be converted to ALAC.

Step 2Hit the "Convert" button to start. When the process is finished, the tool will be switching the page to display the results.
4. Converter App
Search for the Converter App on your web browser for a quick and convenient answer to convert FLAC to ALAC. This free online converter supports converting PDFs, videos, images, and more with high quality. Furthermore, it lets you upload 20 audio files at once, meaning you can get it all simultaneously without any hassle.
Step 1Head to the "Converter App" official page, then click the "drop-down arrow" to open the FLAC file to the page or directly drag and drop it.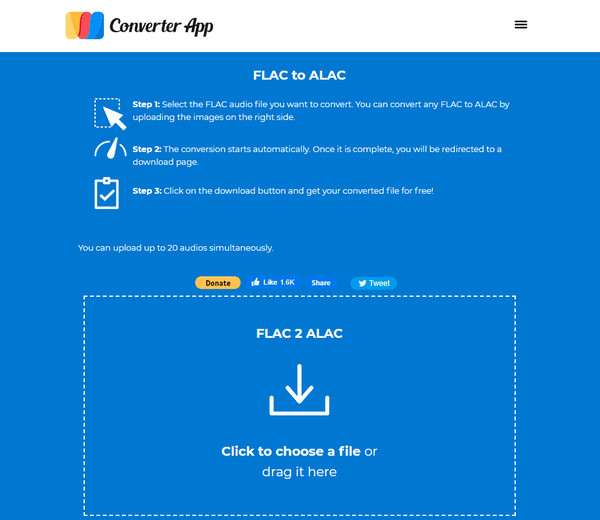 Step 2Once done, the conversion process will start automatically. When completed, you will be navigated to the "Download" page.
5. Conversion Tool
Lastly, go to the Conversion Tool to convert FLAC files to ALAC and be introduced to a wide range of online conversion utilities, including audio, document, eBooks converter, and others. Moreover, you can use the advanced options to trim audio files or adjust audio parameters, like the Channel, Sample Rate, Resolution, etc.
Step 1From the tool's official site, click the "Choose File" button to select the FLAC file from your PC, or you can use the "Remote URL" function, wherein you will enter the location of your file.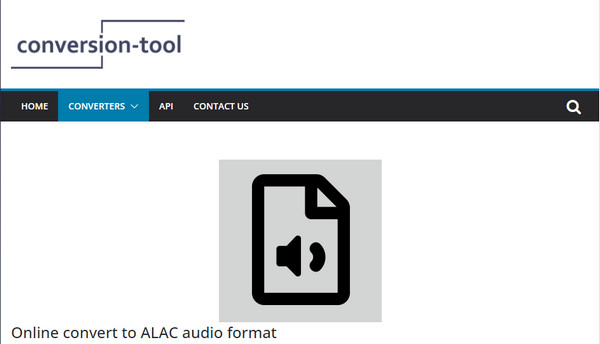 Step 2Now, you can select the quality for ALAC, but this is optional. Click the "Start Conversion" to proceed. Then, "Download" your converter FLAC files to ALAC.
FAQs about How to Convert FLAC to ALAC Format
Can I convert FLAC to ALAC in iTunes?

FLAC cannot be opened on iTunes, so it's like storing PDF files whenever you try to add them. But you can do ALAC to other supported audio formats conversion with iTunes.

Is FLAC can work on Apple Music?

Sadly, FLAC isn't supported by any Apple music platform since Apple is possessed with a lossless audio format, which is ALAC. This will lead you to convert FLAC to ALAC to play those music on iOS devices.

Does converting FLAC files to ALAC affect the quality?

Since both FLAC and ALAC are lossless codecs, meaning they are compressed without compromising the audio quality.

Which one sounds better, FLAC or ALAC?

Apple created the ALAC to run on the music platforms like iTunes, and doesn't support FLAC files. Aside from that issue, FLAC and ALAC don't have any problem with audio quality, as the two are equal in producing high-quality sound.

Does VLC support converting FLAC to ALAC on Windows and Mac?

Unfortunately, VLC only supports audio codecs like MPEG, AAC, WAV, WMA2, etc, but not ALAC audio.
Conclusion
As you can see, several tools to convert FLAC to ALAC are in the market. They can surely give you the conversion you need. However, to more high quality and other functions you can use in conversion, 4Easysoft Total Video Converter is the name of the game! The program not only supports FLAC and ALAC, but more than 600 file formats are supported. Once you get to use the program, you will explore more of its powerful features. Download it now!
Related Articles