A Complete CapCut Review: Features, Pros, and Cons
Can't find a better video editor you can use on your mobile phone? Capcut is a recommended tool for you. Since videos nowadays are getting creative, you would want to edit videos to post on TikTok, Instagram, Facebook, or other social media platforms. And Capcut provides complete functionality in terms of video editing. It will surely surprise you with what other features it offers, so read on to see a complete CapCut review that will talk about its features, advantages, and drawbacks.
Part 1: CapCut Review: Overall Introduction to The Main Features
CapCut is an effective video editing tool for Android and iOS devices that helps users with difficulties editing to edit the video easily. Some unique features deserve to be paid for, and here's why CapCut is one of the best editing tools today.
It provides a vast collection of filters, effects, and themes that you can use to apply to your video to make it stand out more than others. Among many other tools, it offers no watermark videos when exporting, except when using the template others made. It also has functions to split, reverse, trim, add overlays, and other editing tools that will make your videos attractive and unique.
If you compare CapCut to other applications, others need to catch up with CapCut when used on mobile phones. Experience in video editing is not needed in this application; it is straightforward to use — no need for tutorials. Plus, it supports a wide range of file types and fast video exporting.
Get to know more main features offered by CapCut: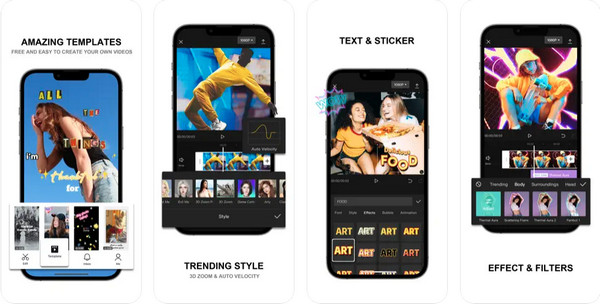 1. Music Library. CapCut offers a collection of free music and sound effects you can add to your video. All tracks are in high-quality audio. And if ever you don't want any tracks from it, you can extract audio from video on your library or insert other audio tracks.
2. Filters & Effects. Aside from a wide collection of tracks, you will surely enjoy this application's filter and effects. You can make your video look more professional with the filters and adjusting brightness and contrast. And with the effects, you can overlay your video with elements that look like it wasn't edited by a first-time user.
3. Stickers & Text. You will find almost any reactions to add to your video with the stickers offered by CapCut. It will add more entertainment to your video and draw the attention of the viewers. You can also add text and customize the fonts, styles, size, etc.
4. Split & Trim Video and Speed Control. Trimming unnecessary sections of your video is the best way to clear them. And if you want to add more clips between clips, you can use the split function. Besides this, there's speed control that lets you adjust the original speed of your video, and you will be able to see the duration changed to your video.
Part 2: Is CapCut the Best Editor App? Know about Its Pros and Cons
After you get to know the main features, of course, like other applications, CapCut also has drawbacks. And with these disadvantages, CapCut has much more to improve and look forward to in the future. Its advantages and disadvantages are written below.
Pros

Work well as a mobile application on iOS and Android.
Do not leave watermarks when exporting video.
Contain trending filters, effects, and transitions.
Provide you with a rich collection of audio tracks.
Support fast video exporting.
Cons

Some special features are not available.
When more features are added, glitches may appear.
Do not support landscape mode on smartphones.
Part 3: The Best Editor Tool Alternative to CapCut on Windows/Mac
If you think CapCut isn't the best yet, try using the 4Easysoft Total Video Converter. A versatile program that lets you take advantage of its themes, effects, filters, layouts, and audio tracks. Furthermore, it supports AI Technologies, so you can enhance your video by optimizing the brightness and contrast, removing noise, stabilizing shaky ones, etc. Aside from these, it provides users with more than 15 toolkits to crop, trim, rotate, .
It offers more than what you expected as a video editor and converter. To know more about it, you can download the program by going to its main page and use it to edit videos.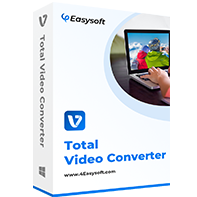 4Easysoft Total Video Converter
Provide more than 600 file formats for video and audio, including MP4, AVI, MKV, and more, with customized resolutions.
Contain stunningly designed layouts, filters, and themes you can use for different occasions and seasons.
Allow you to easily add audio tracks, or keep the original track, then adjust the volume, apply loop, fade-in/out effects, etc.
Before exporting, you can check the overall outcome with its preview function and customize settings to get the desired output.
Step 1Go to the MV tab after launching the Capcut alternative - 4Easysoft Total Video Converter. Add your video by clicking the Add button. If you add many, drag each with your mouse to arrange them according to your need. Or click the Ahead or Behind buttons.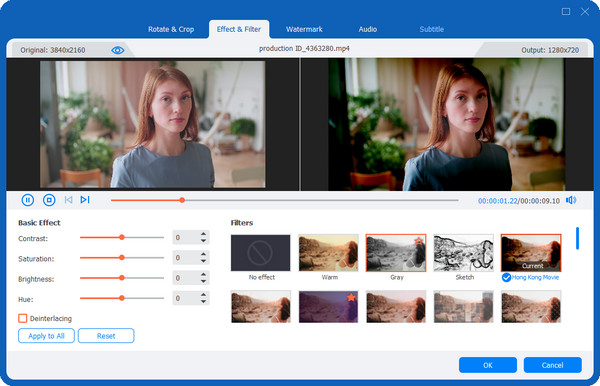 Step 2Start editing by clicking the Edit button with a star-shaped icon. You can adjust effects, add filters, rotate, crop videos, and do further edits in the editing window. For trimming videos, you can select the Trim button with a Scissors icon to cut unwanted parts.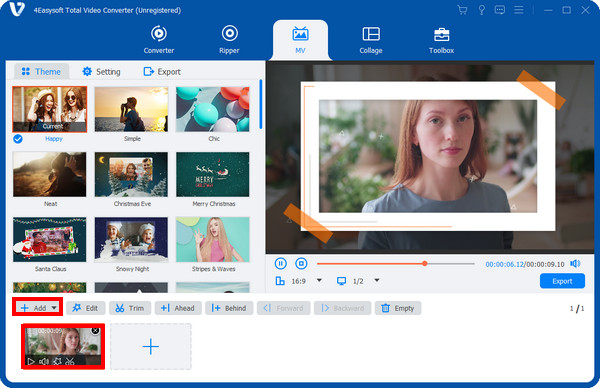 Step 3Now, select a theme. Choose your preferred theme to apply in your video in the Theme section. You will monitor the changes you applied on the right part of your screen. Then you can go to the Settings with a Gear icon beside it to set titles, add audio tracks, apply loop play, add fade-in/out effects, etc., as you want.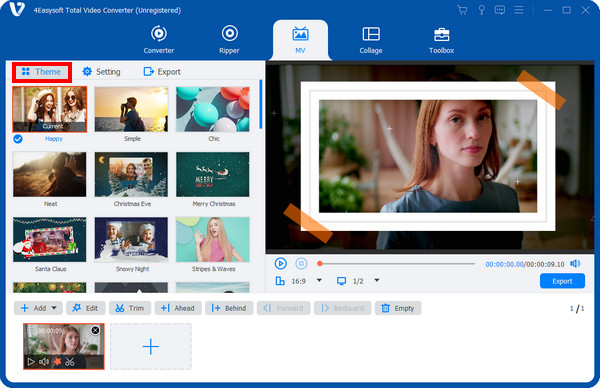 Step 4Finally, when done customizing, click the Export button. There, you can change the output format to MOV, MKV, GIF, MP4, and so forth. Also, adjust video settings to get your desired high quality. If satisfied with your work, hit the Start Export button.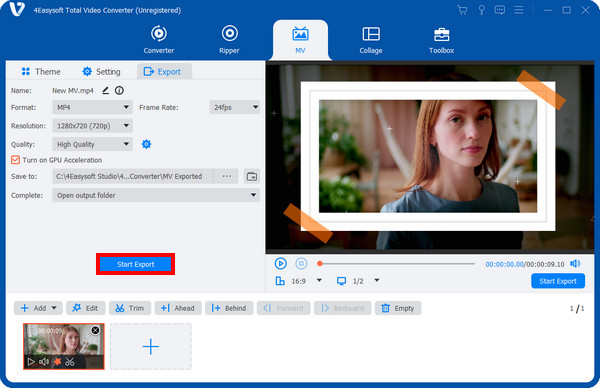 Part 4: FAQs about CapCut App on Android/iPhone
What platforms and systems does Capcut support?

CapCut is available on both iOS and Android devices. It is also available for Windows and macOS. However, some say it isn't good enough, unlike its mobile application version.

Can CapCut be trusted?

It does collect your data, but it securely keeps it. However, it can be shared from third-party services, especially if you're using the same account.

Does CapCut remove watermarks from made templates?

When using a template made by users of CapCut, you have to pay to remove watermarks since they own the template you use. But, if you're talking about the watermark that appears by the end of your edited video, you can delete it before exporting.
Conclusion
That's all for the complete CapCut review! Before using an editing tool, it is essential to think about what features it offers and what disadvantages you will encounter. But overall, CapCut is an excellent one for first-time editors — it offers full editing functionality. However, its desktop version has not been as good as its mobile version. So, 4Easysoft Total Video Converter got your back! It is available on Mac and Windows and offers superb video editing features.
Related Articles: