Free DVD Decrypter Review – Best Methods to Play Protected DVD Movies Anywhere
Because of DVD DRM encryption to protect copyright, you cannot playback the movies with DRM protection anywhere you want, especially the discs purchased from Amazon. But there is also a legit way to extract the movies from the discs, which is to use a DVD decrypter. This article will introduce you to the 8 best free DVD decrypters for Windows and Mac to enjoy the movies as desired.
Part 1: Top 8 Free DVD Decrypters for Windows and Mac
Is there a free DVD decrypter to remove different encryptions, such as CSS, Cinavia, CPRM, Disney DRM protection, and more? Here are 8 DVD ripping programs for Windows and Mac.
1. 4Easysoft DVD Ripper
4Easysoft DVD Ripper is the all-in-one DVD decrypter that can remove different DRM protection, as well as the region code. It enables you to extract the videos from the DVD with the original quality. You can save the DVD to ISO images and DVD folders. Moreover, there are multiple editing features to touch up the extracted videos.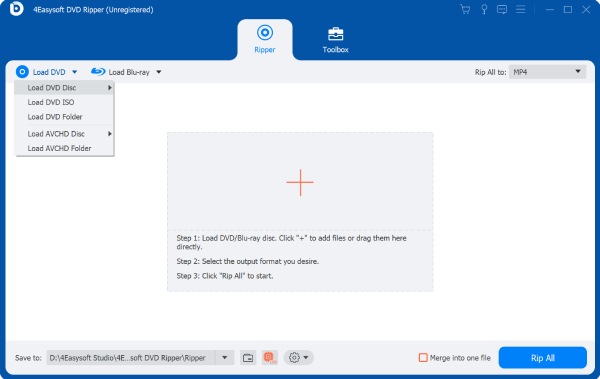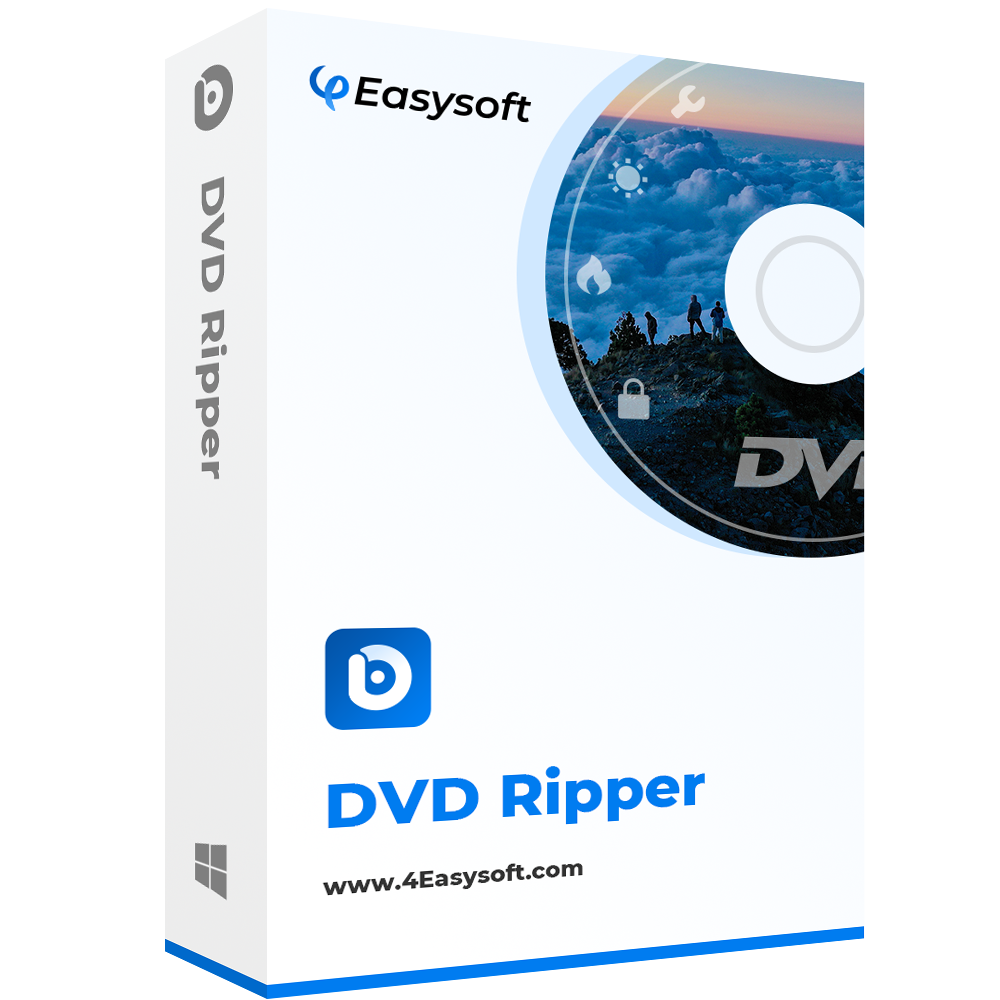 4Easysoft DVD Ripper
Remove the DRM protection and extract the videos from the disc directly.
Copy DVDs to ISO images or DVD folders without losing original quality.
Extract the DVD to digital videos, such as MP4, MOV, WMV, MP3, etc.
Provide editing features, enhancing filters, trimming the video, and more.
2. WinX DVD Ripper
WinX DVD Ripper is another useful free DVD decrypter for Mac and Windows, which can directly convert your disc to popular video formats like MP4 which can be played by several media players. Apart from physical discs, it supports ISOs, folders, damaged discs, 99-title discs, and Japanese DVDs. This movie decrypter also lets you save the DVD as an ISO.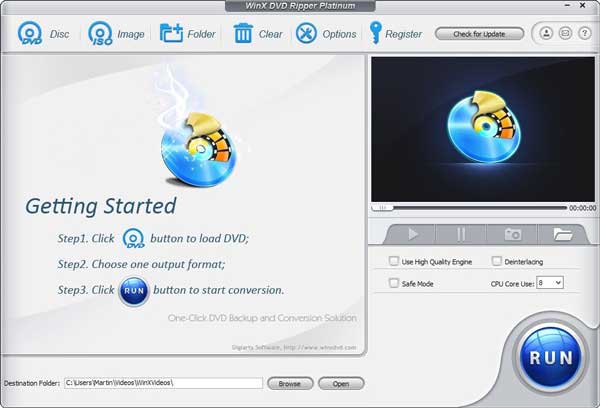 Features:
◆ Ability to make DVD to ISO copies with the quality intact.
◆ Repair the damaged disc and extract the desired video files.
◆ Support most of the encryption, especially for CSS protection.
Leawo DVD Decrypter for Mac
Leawo DVD Decrypter can decrypt CSS-DVD discs and convert commercial DVDs to video file formats. It can directly convert protected DVDs to common video file formats, but it will take too much time. But unfortunately, this software only supports the Mac version. And if you want to learn more about converting DVDs, there is an article that tells you about the information about converting DVDs.
Features:
◆ Cable of decrypting DVDs with CSS protection and region restriction.
◆ Playback DVDs on portable devices, such as iPhones, Apple TVs, etc.
◆ Tweak the different parameters for the output audio files and videos.
DVDFab HD Decrypter
DVDFab HD Decrypter is the stripped-down free version of a DVD copy. Although this is a free DVD decrypter, it lacks many core features that made DVD copies viable to users. However, it is still sufficient for decryption and copying. And you can use it on Windows and Mac systems.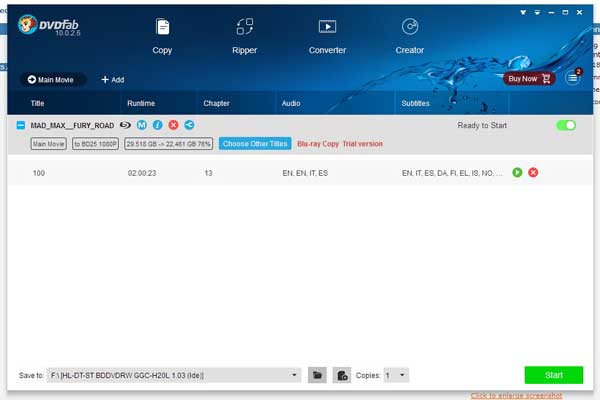 Features:
◆ Focus on copying the main video file and skipping other files in the disc.
◆ Allow you to replicate the content of the entire disc without losing data.
◆ Copy and convert DVDs and Blu-ray discs with multiple DRM protection.
DVD Shrink
DVD shrink is a free DVD decrypter for Windows that is primarily available for use on Windows 10. The fact that it can shrink copies of dual-layer DVDs around the size of 8.5 GB is perhaps its most enticing selling point. And you can read this article to learn more about compressing videos.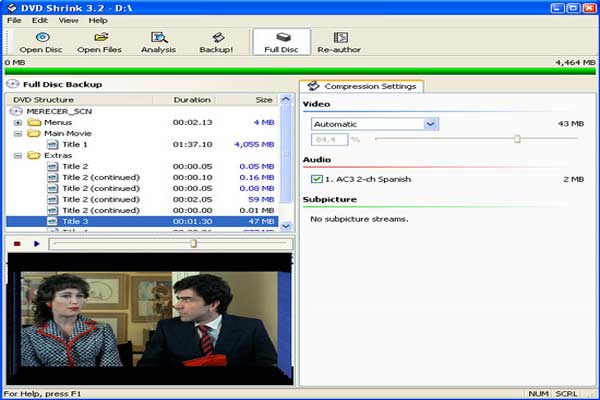 Features:
◆ Use a DeCSS decryption algorithm that makes it useful to decrypt old DVDs but is futile when tackling new encryptions like AES.
◆ It is also able to read folders and ISO files for the sake of physical discs.
HandBrake
HandBrake is free and might appear a tiny bit complicated to use by the way its interface appears. HandBrake comes with multiple ready-made preset options to choose from to bypass DVD encryptions. It only support the homemade DVD, you have to install extra plugin to decrypt the commercial DVD for free.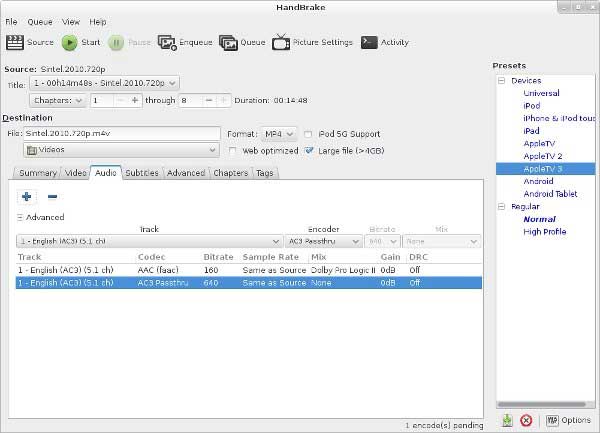 Features:
◆ You can queue up multiple encoding jobs at once if operating on ISO files.
◆ Convert DVDs into multiple formats at once.
MakeMKV
MakeMKV is one of the oldest and open-source DVD decrypters available on the market. It is a great tool for both DVDs and Blu-ray discs. It can bypass Blu-rays protected with the latest encryptions like AACS and BD+. Moreover, it enables you to preserve the best quality of the videos, structures, and other information of the discs.
Features:
◆ Superfast DVD and Blu-ray decryption.
◆ Devoid of complex configurations.
◆ Preserves meta information.
DVD Decrypter
There was a time when DVD Decrypter was a major tool to decrypt discs. That is not the case anymore. However, its current mirror version has enough power to decrypt old discs protected with outdated encryptions. Its current version does promise to turn Blu-rays, DVDs, and HD-DVD into MKV files, but the results have been mixed with varying degrees of success.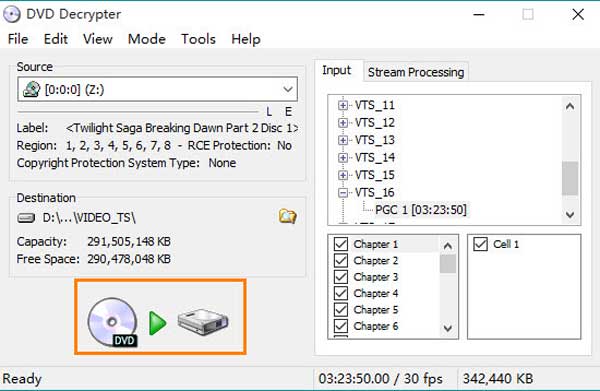 Features:
◆ You can back up your DVD and Blu-ray.
◆ You can burn the DVD via this software.
Part 2: FAQs about DVD Decrypter
Is it legal to decrypt a DVD?

The legality of ripping protected DVDs depends on where you are. In the US, it is illegal to break the encryption or any other type of Digital Rights Management (DRM) on a CD or DVD. You also have a fair use right under copyright law to make a backup copy of a CD or DVD for personal use.

What is an ISO file?

An ISO file is an archive file that contains an identical copy of data found on an optical disc, like a CD or DVD. They are often used for backing up optical discs, or for distributing large file sets that are intended to burn to an optical disc.

How does the DVD decrypter work?

A DVD decrypter can enable users to copy files from an encrypted DVD, by passing through its content scrambling system. It will delete the location code, but there is no limitation to playing the DVD.
Conclusion
There are many DVD decrypters introduced in this article. You can choose the one you like. But as for powerful features and easy operations, 4Easysoft DVD Ripper could be your best choice. It cannot only decrypt your DVD but also convert it to other formats and edit them.
More Related Articles