Offer You 60X Faster Conversion Speed with NVIDIA® CUDA™ Technology
4Easysoft Total Video Converter supports NVIDIA CUDA technology now, which will improve the conversion speed of batch videos. You can easily enable the GPU and CPU acceleration from the bottom button on the interface. Please keep reading and learn more about CUDA and supported models in the following.
Part 1: What is CUDA? Brief Introductions to Its Performance
CUDA, also known as Compute Unified Device Architecture, is a parallel computing architecture that developed by NVIDIA. This integrated technology can be used to solve some complicated computing problems, which provides a developed environment for running programs. With this technology, the graphic card can be used to do other operations except for image computation. Once using C/C+ language - advanced programming language - to write program for CUDA computing architecture, this program can run with high-performance on the processor that supports CUDA technology.
In order to provide you with improved video converting ability and better using experience, 4Easysoft Total Video Converter supports CUDA technology for you. This advanced technology totally improves video encoding and decoding performance, which makes the video converting speed 60X faster than before when you enable the GPU acceleration function. Here you can see clearly the high performance while converting video.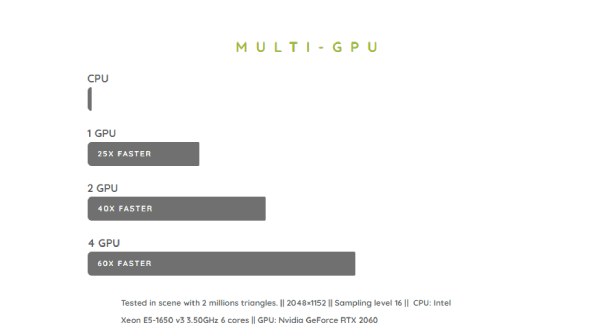 Part 2: Supported Graphics Card to Provide High Conversion Speed
GeForce Series:
GeForce GT 430, 440, 520, 610, 620, 630, 640, 705, 730, 740;
GeForce GTX 460, 465, 470, 480, 570, 580, 590, 650, 660, 670, 680, 690, 750, 760, 770, 780, 950, 960, 970, 980, 1050, 1060, 1070, 1080;
GeForce RTX 2060, 2070, 2080, 3060, 3070, 3080, 3090.
Tesla Series:
Tesla K10, K20, K40, K80, M40, M60, P4, P40, P100, C2075, C2050, C2070.
Quadro Series:
Quadro RTX 4000, 5000, 6000, 8000;
Quadro P400, P600, P620, P1000, P2000, P2200, P5000, P6000.
Note: The CUDA-enabled GPU should work with a minimum of 256MB of local graphics memory.
Conclusion
Here is the detailed introduction to NVIDIA CUDA technology, and you can check the supported list to find whether your computer has the ability to speed up the conversion process. In this way, 4Easysoft Total Video Converter will provide 60x faster speed with AI technology.
Related Article