How to Convert MOV Files to AVI with 4 Awesome Methods
Apple initially created the MOV format for QuickTime format which contains various tracks such as video, audio, and text. If you use devices other than Apple products, you can't open a MOV file except by converting MOV to AVI. An excellent choice to keep your file in original quality is to use AVI, which is best for saving movies in high quality. Read the methods below to convert your MOV files to AVI on Windows and Mac now.
Part 1: The Easiest Way to Convert MOV to AVI on Windows/Mac
4Easysoft Total Video Converter can help you convert MOV to AVI on Mac or Windows effortlessly. It is an all-in-one tool that enables users to customize their video output before converting with a guaranteed good quality outcome. The tool is created with GPU acceleration giving a rapid speed for every activity. 4Easysoft Total Video Converter is an excellent choice to convert MOV to AVI on Windows and Mac.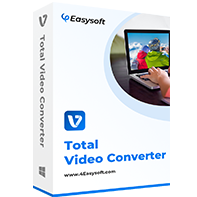 4Easysoft Total Video Converter
Carefully convert MOV files to AVI without losing too much quality for playback.
Support other essential file formats such as MP4, MKV, AVI, HEVC, WebM, etc.
Able to edit the videos with cropper, trimmer, and multiple preset effects.
Enhance videos through by improving the resolution, brightness, and contrast.
How to use 4Easysoft Total Video Converter to convert MOV to AVI:
Step 1Download the software from its official website and install it on your device. Click the Add Files button to upload a MOV file from the local folder from the main pane. Do it again if you wish to make a batch conversion.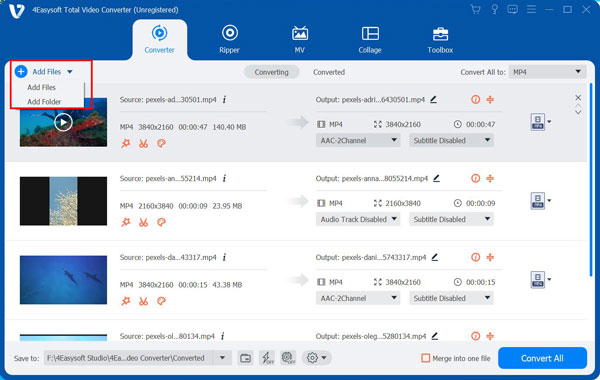 Step 2After importing the desired file, click the Format button, and the list of settings will appear. Go to the Video tab and locate the AVI format. Customize the video output by clicking the Gear icon beside the Resolution options.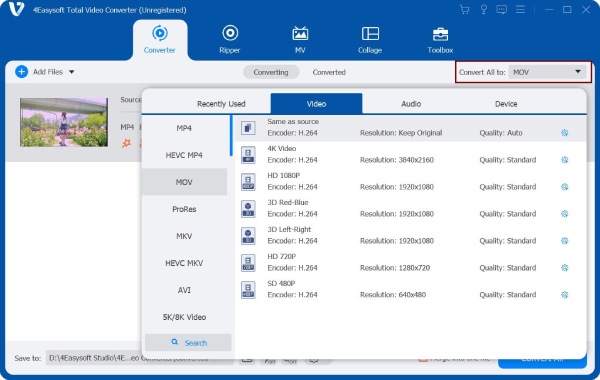 Step 3Browse the designated folder on the Save To option at the bottom part of the pane. Lastly, click the Convert All button to begin the conversion of MOV to AVI on your Windows/Mac computer. Once the conversion is done, the converted folder will appear on the chosen folder.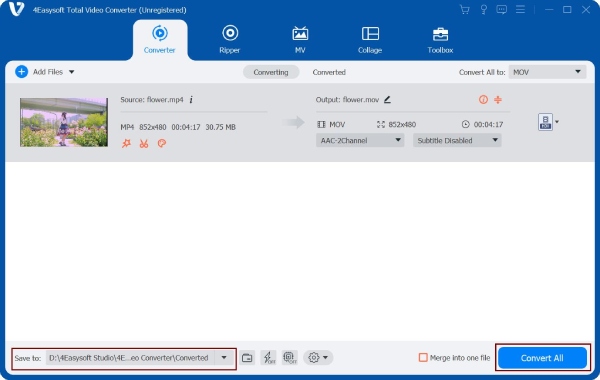 Part 2: How to Convert MOV to AVI through VLC Media Player on Mac
Converting MOV to AVI using VLC Media Player is as good as using its media player. VLC Media Player can support various formats to convert, especially if you are looking for more advanced settings to adjust the video output. However, it is unsure whether the converted files can be of good quality. There are some reviews about the tool that it sometimes distorts the file they converted. If you still want to try converting MOV to AVI on macOS, please follow the steps below.
How to use VLC Media Player to convert MOV to AVI:
Step 1If you still don't have VLC Media Player on your device, you can search for a safe downloader on your browser. Launch the tool, click the Media option on the top menu, and select the Convert/Save option.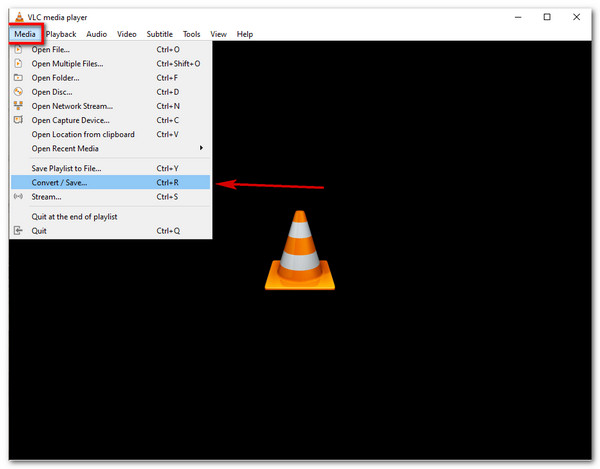 Step 2The Open Media window will appear. Click the Add button and choose the MOV file you need to convert. After that, click the Convert/Save button to proceed. On the Convert window, locate the Wrench icon to customize the profile. Select the AVI among the format options, then click the Save button.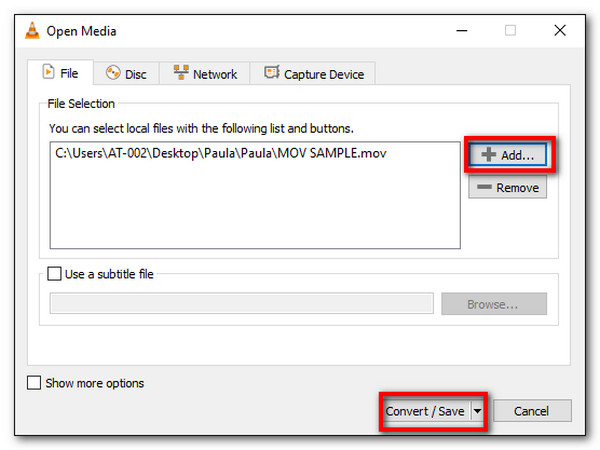 Step 3Click the Browse button and choose the designated folder to save the converted file. Once everything is set up, click the Start button to start converting MOV to AVI on Mac. Play the AVI file with VLC Media Player.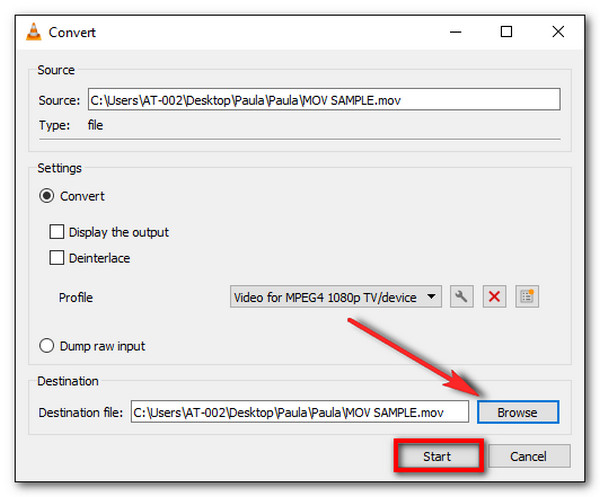 Part 3: Detailed Steps to Convert QuickTime MOV to AVI Online
There are more alternatives to use for converting MOV to AVI. You can see these tools mainly on the internet, waiting for you to experience their unique features. Here are the most recommended online converters to convert MOV to AVI on Mac, Windows, and other platforms.
1. FreeConvert
FreeConvert has taken one of the top seats for converting MOV to AVI. It is one of the most accessible tools to convert the most popular formats for video and audio, such as MP4, MOV, AVI, MP3, AAC, and more. It also enables you to change your file by changing the video codec, video screen size, aspect ratio, and more. Usually, the converting process is slow, especially when the file is huge.
How to convert MOV to AVI using FreeConvert:
Step 1Go to your browser and search for FreeConvert. On its official website, click the Choose File or the drop-down menu to obtain the MOV file from Google Drive, device, Dropbox, and inputting URL.
Step 2Once the file is uploaded, click the Output menu and select the AVI format under the Video tab. Advanced Options can be seen when you click the Gear icon. Adjust and change frame rate, codec, screen size, and more. Click the Apply Settings button when you're done.
Step 3After that, click the Convert to AVI button and wait for the process to finish. At last, you can click the Download button to save the converted file on your local folder.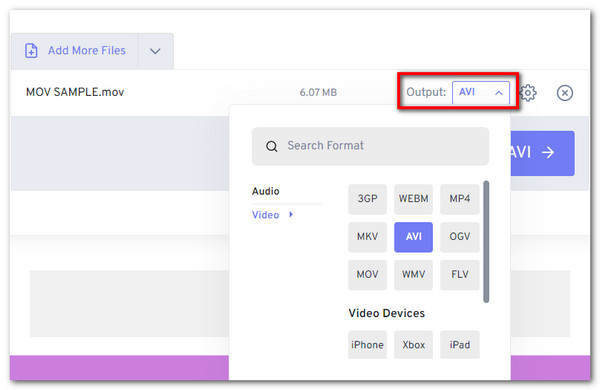 2. Zamzar
Another free online tool to convert MOV to AVI without a hitch. Its straightforward interface makes converting easier, especially when you are in a hurry. Zamzar converts more than hundreds of supported formats, including documents, eBooks, and device compatibility. Of course, the tool also has a rapid speed when converting even larger files. However, Zamzar only allows 50MB per file, which is its downside even to its free service.
How to convert MOV to AVI using Zamzar:
Step 1On the Zamzar website, click the Add Files button to get the desired MOV file to convert. You can also upload your file on Google Drive, OneDrive, Dropbox, and Box. Ensure that the file is within 50MB.
Step 2Click the Format menu and choose the AVI format. You can see the format under the Video option.
Step 3Lastly, click the Convert Now button to start converting MOV to AVI. You can also tick the box, so Zamzar will email you once the conversion is done. Download the converted file to save it on your device.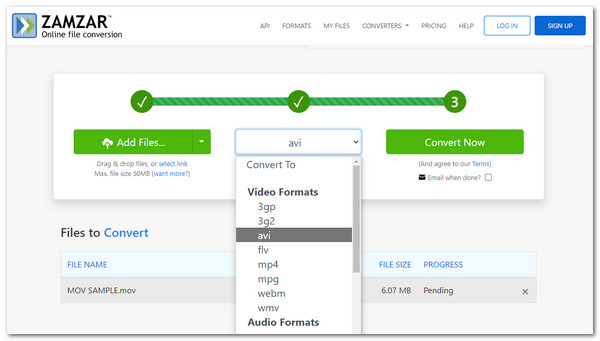 Part 4: FAQs about Converting MOV to AVI Formats
Can I convert MOV to AVI on Android or iOS?

Yes, you can convert MOV to AVI on your smartphone. You can download an app from the Play Store or App Store. Recommended apps are Video Compressor, Video Compressor – Compact Video, Video Converter, and more.

Is AVI better than MOV?

The AVI format is better than the MOV format when it comes to compatibility. Since MOV only defaults for portable iOS devices, converting it to AVI gives you more freedom to play and share files with other devices and programs.

Does QuickTime Player convert MOV to AVI?

Unfortunately, you can't convert MOV to AVI using QuickTime Player. Although it has conversion features, QuickTime does not support AVI for conversion. What's more, you can only use the conversion functions on its Pro version.
Conclusion
That's all for how to convert MOV to AVI on Windows or Mac computers. From now on, opening the MOV media file will no longer be an issue once mastering the skills above. You can easily open these files on more players. Meanwhile, whether you are a beginner or a pro, you can enjoy the expeditious converting features in 4Easysoft Total Video Converter, a compatible tool for both Windows and Mac systems.