WhatsApp Waiting for this Message? Detailed Guide to Solve it
You probably encounter a WhatsApp error message bubble that contains the "Waiting for this message. This may take a while." message. This error message annoyingly covers delivered messages on WhatsApp, and sometimes it won't let the message reappear anymore. Thus, this post collects 6 efficient ways to fix this WhatsApp Waiting for this Message issue and make your delivered message reappear again. Explore them now!
Part 1. 5 Efficient Ways to Fix WhatsApp Waiting for This Message Problem
The issue "Waiting for this Message. This may take a while." became one of the most bothering problems encountered by most WhatsApp users. Well, there are many reasons why this error message or issue occurs whenever you send or receive messages to one of your contacts. Thankfully this post was able to feature 5 of the possible reasons why this issue takes place, along with their corresponding ways to fix them. So, without any further delay, start discovering them below.
1. Either You or Your Recipient Using an Older Version of WhatsApp.
One of the common reasons why this error message "Waiting for this Message. This may take a while." takes place whenever you open and check message content on WhatsApp is either you or your recipient is currently using an older version of the app. It is essential to keep your WhatsApp updated to avoid possible issues, including the error message, and acquire the benefit of getting rid of various bugs. You can check and update your WhatsApp by visiting your phone's Application Store, and there, you can install the latest update of WhatsApp.
2. Either You or Your Recipient Just Reinstalled WhatsApp.
Another reason this Waiting for this Message WhatsApp issue occurs is because you or your recipient just reinstalled the app. It will take time for the app to re-sync all the conversations you have on your WhatsApp. So, wait for it to finish syncing, and it will solve the issue.
3. Ask the Recipient to open their WhatsApp.
WhatsApp is one of the safest platforms to send sensitive information. It utilizes end-to-end encryption that ensures only you and your recipient are the only ones who will see sent or received messages. In this case, this feature might be why you encounter the Waiting for this Message WhatsApp issue. There's a possibility that temporary delays occurred in encrypting to decrypting data. To overcome it, ask the recipient to open WhatsApp through other communication platforms and wait until the error message is gone.
4. Your Phone is Currently Syncing WhatsApp Conversations.
If you use the WhatsApp Desktop version to send messages earlier and suddenly use your phone to open it, then there's a great chance that this causes the WhatsApp Waiting for this Message error message to occur. So to overcome this error message, you need to lend it a few minutes to finish syncing all of the activities you've done on your Desktop.
5. Backup and Restore Your WhatsApp
Now, if you are still waiting too long and still have the error message "Waiting for this Message. This may take a while." appear on your WhatsApp, then it's time to Backup and Restore the app. Despite the fact that this solution comes with many ways to do, it can eliminate the said error message. To do this, you must follow the steps below. (You can execute these steps using Android or iPhone).
Step 1On your mobile device, access your WhatsApp application and head to Settings. Then, tap the Chats option, select the Chat Backup, and tap the Backup option.
Step 2Next, Uninstall your WhatsApp app and Reinstall it again. Then, open the app and sign in to your WhatsApp account.
Step 3After that, tap the Restore option once your app recognizes a backup. Then, wait for the app to finish the restoring process. Once it is done, it will automatically display the covered messages.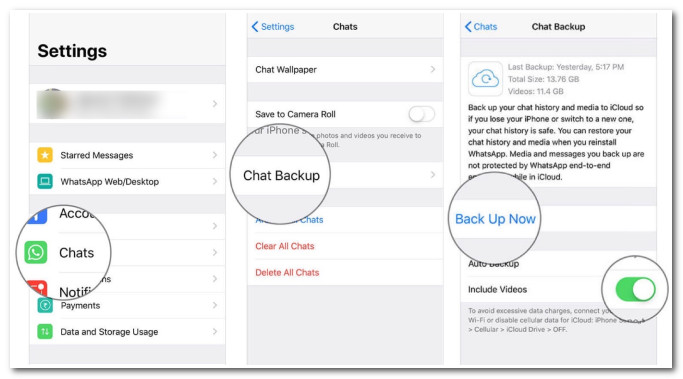 Part 2. How to Recover All WhatsApp Messages after Waiting or Deleting
Now those are the reasons with their corresponding solutions on how to get rid of the WhatsApp Waiting for this Message error from covering conversations. In case, while waiting, you accidentally delete specific messages on your WhatsApp and want to recover them but don't know how to do it.
The 4Easysoft iPhone Data Recovery is the best tool to help you recover those messages efficiently! This tool is infused with the ability to recover 20+ files, including deleted WhatsApp messages, from your phone and third applications. Also, if you find syncing time-consuming, you can use this tool's WhatsApp Transfer function. This feature lets you transfer and backup files from your WhatsApp to various devices. These great points are just a few of this tool's powerful capabilities; it still has much to offer. To discover some of its features, check the list below!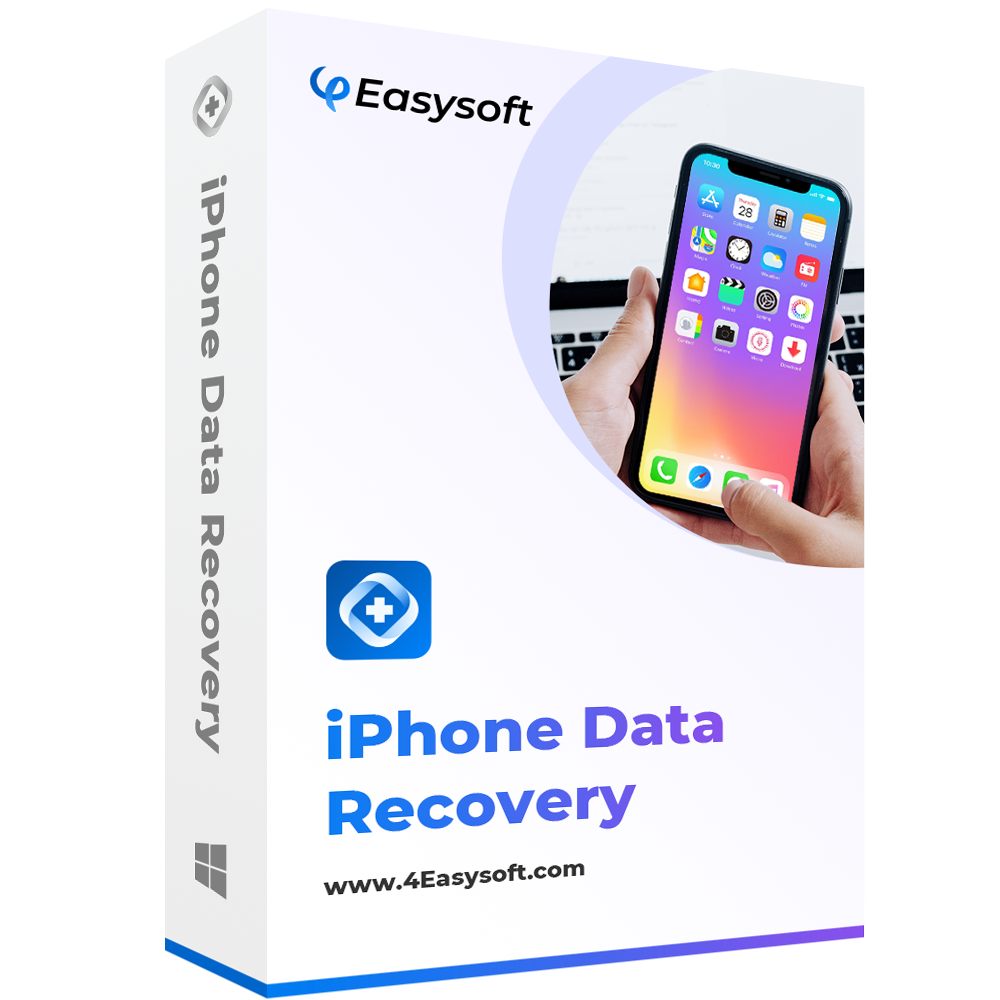 4Easysoft iPhone Data Recovery
Support all iOS devices and versions to recover deleted messages on WhatsApp.
Equipped with the ability to recover 20+ files, including Important Messages, Media Files, and Social Apps.
Infused Advanced Preview feature that lets you see and pick the ones you want to recover.
Offer a WhatsApp Transfer feature to transfer and back up various data such as messages (WhatsApp), contacts, videos, etc.
How to Use 4Easysoft iPhone Data Recovery to Recover Deleted Messages after Waiting for This Message WhatsApp issue:
Step 1Ensure that you are utilizing the recent version of iTunes. Then, download and install the 4Easysoft iPhone Data Recovery tool on your computer. Next, launch the tool and connect your phone to your computer via a USB cable. If you are using iOS 11 and above, unlock your phone and tap the Trust button on the screen.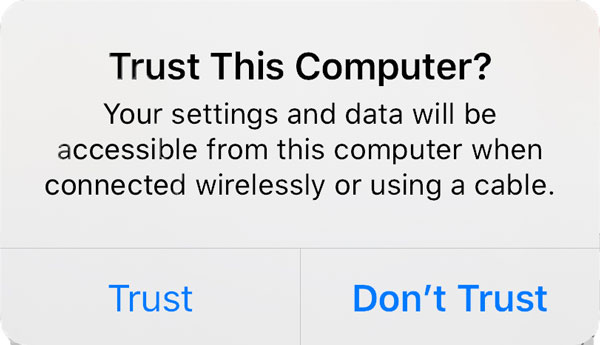 Step 2Then, select the iPhone Data Recovery option on the tool's interface and click the Recover from iOS Device tab. Then, tick the Start button to begin scanning all the deleted files.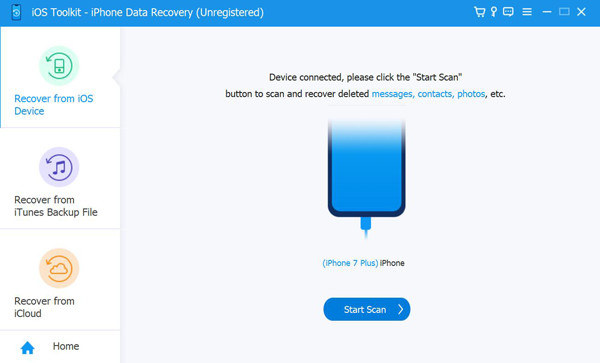 Step 3After that, all of the deleted files will be displayed on the tool's Preview section in a categorized manner. Click the WhatsApp option, and select all the deleted messages that you want to recover. Then tick the Recover button to start the recovering process.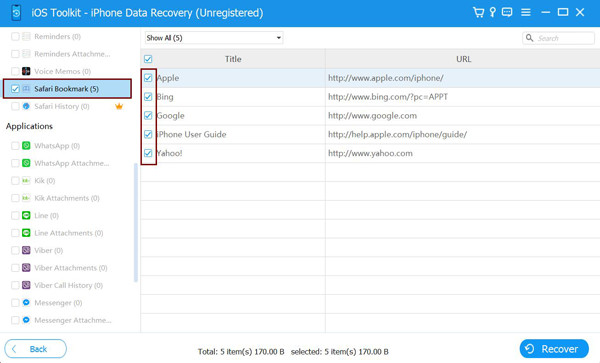 Part 3: FAQs about How to Fix WhatsApp Waiting for This Message
Does WhatsApp Waiting for this Message issue also occurs when an Internet Connection isn't available?

Yes, there's a great chance that the unavailability of the internet connection triggers this error message to appear. Probably, WhatsApp might be waiting for you to link your device to the internet and wait for it to display the original messages.

How long does this "Waiting for this Message. This may take a while." error message appears on WhatsApp?

It will significantly depend on the situation. There are instances that it might only take a few times to appear, and after that, it will completely disappear. Otherwise, there are also instances it will be displayed for a longer time, either for about an hour or a day, before it disappears.

Why can't I restore WhatsApp backup?

There could be several reasons to consider. You might be using a different phone number or account to use your WhatsApp. You must also check whether your app is outdated before backup and restoring. Otherwise, it might also be due to an unstable internet connection or unavailable storage space.
Conclusion
There you have it! Those are the 5 reasons and 6 ways to stop WhatsApp Waiting for this Message from covering delivered or received messages. This isn't a significant problem with WhatsApp. Once you encounter this error message, you must wait for it to disappear and display specific messages again. In case you come to the point of waiting for it to vanish for too long, then those featured ways are helpful to overcome it. If you accidentally deleted a message on WhatsApp while waiting for the error message to disappear or for any other reason, don't forget that you can use the 4Easysoft iPhone Data Recovery tool to recover them! This tool is infused with the ability to in-depth scan all the deleted WhatsApp messages on your phone and recover them efficiently. With just a few clicks and ticks, you can bring all of them back to your phone! Feel free to visit this tool's official website to learn more about the tool!
Related Articles: